Aw, I love receiving awards! Thanks to
Bec
for thinking of me - you're supersweet, with cherries on top n' everything!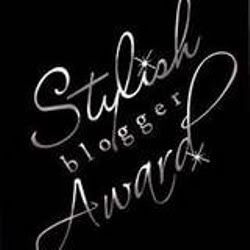 The rules of accepting this award are: Thank the person who gave you the award, reveal seven things about yourself, and nominate 15 bloggers who you have recently discovered or love. Then leave a comment on their blog letting them know they've been nominated
.
Seven things about me? Let's see...
I'm a workaholic - and it gets in the way of my desire to be lazy, which I enjoy equally as much as work.

My LapBand hasn't worked right since May of 2010, and I'm really getting sick of being in the 240's.

I have two cats...well, technically three, but the third is my old roommate's who moved out last August and hasn't been back to retrieve her...and they are my babies!

My boyfriend (a.k.a. love of my life and the man I will marry someday) lives 2,400 miles away. I hate that.

I've been itching for a career change since March of 2009. I keep applying, interviewing, etc. and hope to land a union staff career sometime in 2011! Teaching is awesome, but being a full time teacher, full time FFA advisor and full time union elected leader is going to kill me.
I got a Keurig Platinum coffee brewer for Christmas from my mom, and I've never drunk so much coffee in my life - YUM! Okay, I've always liked coffee, but nowadays I'm quite the coffee whore!

I am a technology addict. I love my Samsung Galaxy S smart phone, my bodybugg, my laptop, my DVR...hell, without those items? I don't know what I'd do with all my free time!
And now to nominate 15 of yews...who else are some Stylish Bloggahs?