I'm down 65 pounds. While there's still nearly 100 left to go, it's neat to look at pictures of myself "then" and "now" and realize the transformation that's going on with my body. The conference I just went to in New Orleans (National Education Association's Representative Assembly), I also attended last year in San Diego. Here's me in July 2009: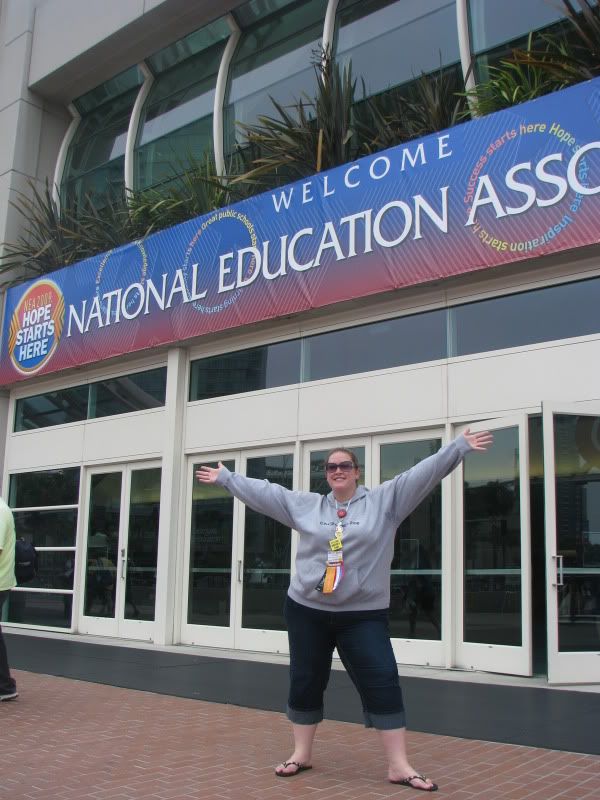 Here's me in July 2010: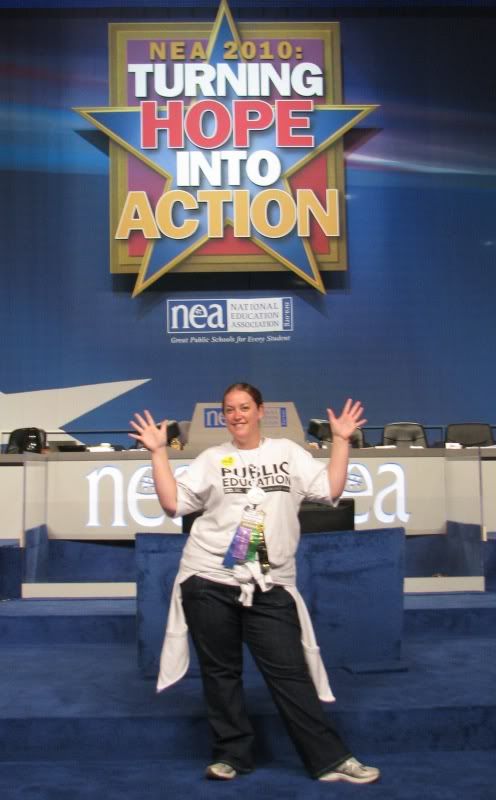 So, see? Lots of work still to go...but I can see the difference and KNOW I feel healthier and better than I did a year ago. Bring on the last 90ish pounds!